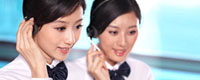 Name: Mr.Brian Guo
Tel: +86-536-6013128
Fax: +86-536-8227191
Mobile: +86-13791663719
E-mail: sales@chengze-chem.com
Add: No. 2605, Yuhe Road, Kuiwen Area, Weifag City, Shandong Province, China
Skype: guobin1226
WeChat: satanisme
whatsapp: 0086 13791663719



Product name : calcium bromide

CAS NO. : 7789-41-5

Packing : 25kgs bag/ 330kgs PE Drum
Details:
Product Name:
Calcium Bromide

Chemical Formula:
CaBr2

CAS No.:
7789-41-5

Molecular Weight :
199.89

Appearance:
52% Colorless Liquid / 96% white crystal powder

Usage: Calcium Bromide powder, dissolved in water or other brines, yields completion, workover
and packer fluids of densities of up to 2.3 g/ml (19.2 lb./ US gallon). It is useful in adjusting
the density of fresh or recycled workover, completion and packer brines.

Calcium Bromide brine, Clear, 52% by itself (at 14.2 lb./US gallon) or combined with
Calcium Chloride, will give oil and gas well completion, workover and packer brines with bulk
densities of up to 15.1 lb./US gallon. Brines with crystallization points of as low as -30'C
are supplied for use in cold climates.
Packing: A: 25kg PP woven bag with PE bag inner, 40 bags per pallet,
Jumbo bag (1Mt/bag) 20 MT per 20ft container
B: Packed in 55gal HOPE drums of 340kg net, 64 drums (21,760kg) per 20ft container,
or packed in 1OOOL IBC's of 1700 kg net, 13 IBC's (22,1OOkg) per 20ft container.
Specifications:
Item

Specification

Liquid

Solid

CaBr2 Content %

≥52.0

≥96.0

Cl %≤

0.3

0.5

SO4 %≤

0.02

0.05

Water insoluble % ≤

0.3

1.0

PH Value(50g/L)

6.5-8.5

6.5-9.5