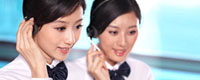 Name: Mr.Brian Guo
Tel: +86-536-6013128
Fax: +86-536-8227191
Mobile: +86-13791663719
E-mail: sales@chengze-chem.com
Add: No. 2605, Yuhe Road, Kuiwen Area, Weifag City, Shandong Province, China
Skype: guobin1226
WeChat: satanisme
whatsapp: 0086 13791663719



Product Name:
Allyl Bromide
CAS No.: 106-95-6
UN No.: 1099
Molecular Formula:C3H5Br
Molecular Weight: 120.98

Applications: Used in organic synthesis such as synthesis of dyes,perfumes;Agriculture as a soil fumigant and pharmacy.
Specifications:
| | |
| --- | --- |
| Item | specification |
| Appearance | colorless clear liquid |
| Content, wt% ≥ | 99.0 |
| Moisture, wt% ≤ | 0.1 |
| Color (APHA) ≤ | 50 |
| Specific gravity | 1.43 |
Packing type

250kgs/drum

No. of pallets per container

20FT

20(4 drums/pallet)

Net weight per container with pallets

20FT

20MT
Total: 1
Page: 1 / 1
First
←Previous
Next→
End