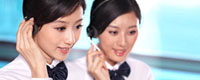 Name: Mr.Brian Guo
Tel: +86-536-6013128
Fax: +86-536-8227191
Mobile: +86-13791663719
E-mail: sales@chengze-chem.com
Add: No. 2605, Yuhe Road, Kuiwen Area, Weifag City, Shandong Province, China
Skype: guobin1226
WeChat: satanisme
whatsapp: 0086 13791663719



Product Name:
Soda Ash
Chemical Formula: Na2CO3
CAS No.: 497-19-8
Molecular Weight: 105.99
Properties: Soluble and exothermic in water; alkaline aqueous solution; deliquescent; generating salts in reaction with acid.
Application: Widely used in chemical engineering, glasswork, metallurgy, papermaking, printing and dyeing, synthetic detergent,
petrochemical, food, medical and health industries, etc.
Packing: 25kg/bag, 50kg/bag, 1,000kg/bag, in bulk
Specifications:
| | |
| --- | --- |
| Index Name | Index |
| Total alkali content(by mass fraction of dry Na2CO3)% ≥ | 99.2 |
| Total alkali content(by mass fraction of dry Na2CO3)% ≥ | 97.9 |
| Chloride(by mass fraction of NaCl)% ≤ | 0.70 |
| Iron(by mass fraction of Fe)% ≤ | 0.0035 |
| Sulfate(by mass fraction of SO4)% ≤ | 0.03 |
| Water insoluble content (by mass fraction) % ≤ | 0.03 |
Total: 1
Page: 1 / 1
First
←Previous
Next→
End