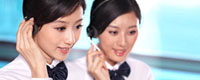 Name: Mr.Brian Guo
Tel: +86-536-6013128
Fax: +86-536-8227191
Mobile: +86-13791663719
E-mail: sales@chengze-chem.com
Add: No. 2605, Yuhe Road, Kuiwen Area, Weifag City, Shandong Province, China
Skype: guobin1226
WeChat: satanisme
whatsapp: 0086 13791663719



Product name : calcium chloride

CAS NO. : 10035-04-8/10043-52-4

Packing : 25kg/50kg/50LB/1000kg Bag
Details:
Product Name:
Calcium Chloride

Chemical Formula:
74%,77%
~
80%,80%~90%,94%
~
97%

Appearance:
white Powder / Flake / Granule / Pellet

Molecular formula:
CaCl2

Molecular weight:
110.99
H.S. CODE :
28272000

Usage:
1)
Oil and gas well fluids – to boost the efficiency of drilling and the completion of well.

2)Deicing agents (deicers/snow melting agent) – for sidewalk, parking lot, airport and road treatments.

3)Road stabilization and dust control

4)Industrial processing – as additives in plastics, for calcium salt production, drainage aids for
wastewater treatment, etc.

5)Other applications – tire ballast, hydrocarbon desiccant, refrigeration brine, food processing
agent or coagulating agent
and additive for foods.
Packing: 25KG,50KG,50LB,1000KG Bag, and by client's demand
Specifications:
Items

Specification

Calcium Chloride Dihydrate

Calcium Chloride Anhydrous

CAS NO.

10035-04-8

10043-52-4

Chemical Formula

CaCl2.2H2O

CaCl2

Calcium Chloride(as CaCl2 ) ≥

74%

77%~80%

90%

94%~97%

Alkali metal chloride(as NaCl)%≤

4.5

4.5

4.0

4.0

Magnesium

0.2

0.2

0.5

0.5

Alkalinity (as Ca(OH)2 )% ≤

0.35

0.35

0.35

0.35

Sulphate ( as CaSO4 )% ≤

0.2

0.2

0.1

0.1

Water insoluble % ≤

0.1

0.1

0.15

0.15

Ph

8-10

8-10

8-10

8-10

Appearance

Flake, Powder, Granule, Pellet

Flake, Powder, Granule, Pellet

Supply Ability

1500MT Per Month

2000MT Per Month