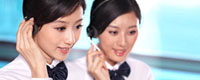 Name: Mr.Brian Guo
Tel: +86-536-6013128
Fax: +86-536-8227191
Mobile: +86-13791663719
E-mail: sales@chengze-chem.com
Add: No. 2605, Yuhe Road, Kuiwen Area, Weifag City, Shandong Province, China
Skype: guobin1226
WeChat: satanisme
whatsapp: 0086 13791663719



Product name : Magnesium Chloride Hexahydrate

CAS NO. : 7791-18-6

Packing : 25kg/50kg/1000kg bag
Details:
Product Name:
Magnesium Chloride Hexahydrate

Chemical Formula:
MgCl2.6H2O

CAS No. :
7791-18-6

Molecular Weight :
203.30

Appearance:
White or light yellow Flake, Powder

Usage:
1)
Additive for marine aquariums.
2)
Used for water treatment.

3)Used as a deicer and prevents theformation of ice on surfaces.

4)
Used for dust suppressant.

5)
Used in the manufacture of textiles,fireproofing agents,cements and refrigeration brine.
Packing: 25kg,50kg or 1000kg bags.
Specifications:
Items

Specification

MgCl2.6H2O

98%min

98%min

MgCl2

46%min

45%min

Alkali metal chloride(Cl-)

1.2%max

2.8%max

Calcium

0.14%max

/

Sulphate

1.0% max

0.9%max