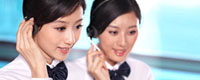 Name: Mr.Brian Guo
Tel: +86-536-6013128
Fax: +86-536-8227191
Mobile: +86-13791663719
E-mail: sales@chengze-chem.com
Add: No. 2605, Yuhe Road, Kuiwen Area, Weifag City, Shandong Province, China
Skype: guobin1226
WeChat: satanisme
whatsapp: 0086 13791663719



Product name : potassium bromide

CAS NO. : 7758-02-3

Packing : 25kgs/bag
Details:
Product Name:
Potassium Bromide

Chemical Formula:
KBr

CAS No.:
7758-02-3

Molecular Weight :
119

Appearance:
white crystal powder

· Usage: This product is used as sensitive emulsion of cinema film and photographic film,
or for formulating developer and used as sedative etc.
Packing: 25kg each by knitting bag with plastic inside.
Specifications:
Item

Specification

Export Grade

Photo Grade

Appearance

White Crystal

White Crystal

Assay(as KBr)% ≥

99.0

99.5

Moisture% ≤

0.5

0.3

Sulphate(as SO4)% ≤

0.01

0.003

Chloride(as Cl)% ≤

0.3

0.1

Iodide(as I)% ≤

passed

0.01

Bromate(as BrO3)% ≤

0.003

0.001

Heavy metal(as Pb)% ≤

0.0005

0.0005

Iron(as Fe)% ≤

0.0002

PH(10% solution at 25 degree C)

5-8

5-8